Choosing Jewelry for Your Wedding Dress
Choosing Jewelry for Your Wedding Dress
Posted on Friday, September 8th, 2017 at 4:17 am by Judy
As you hunt for your perfect bridal jewelry, you will no doubt have some sort of budget to stick to. But even so, you'll find that there are a wide range of options available to you. This is always a unique experience, since each bride has a different image of what she wants, and it's important to stick to your vision. However, if you're looking for the best bridal jewelry in Mankato, MN, we have a few tips for you.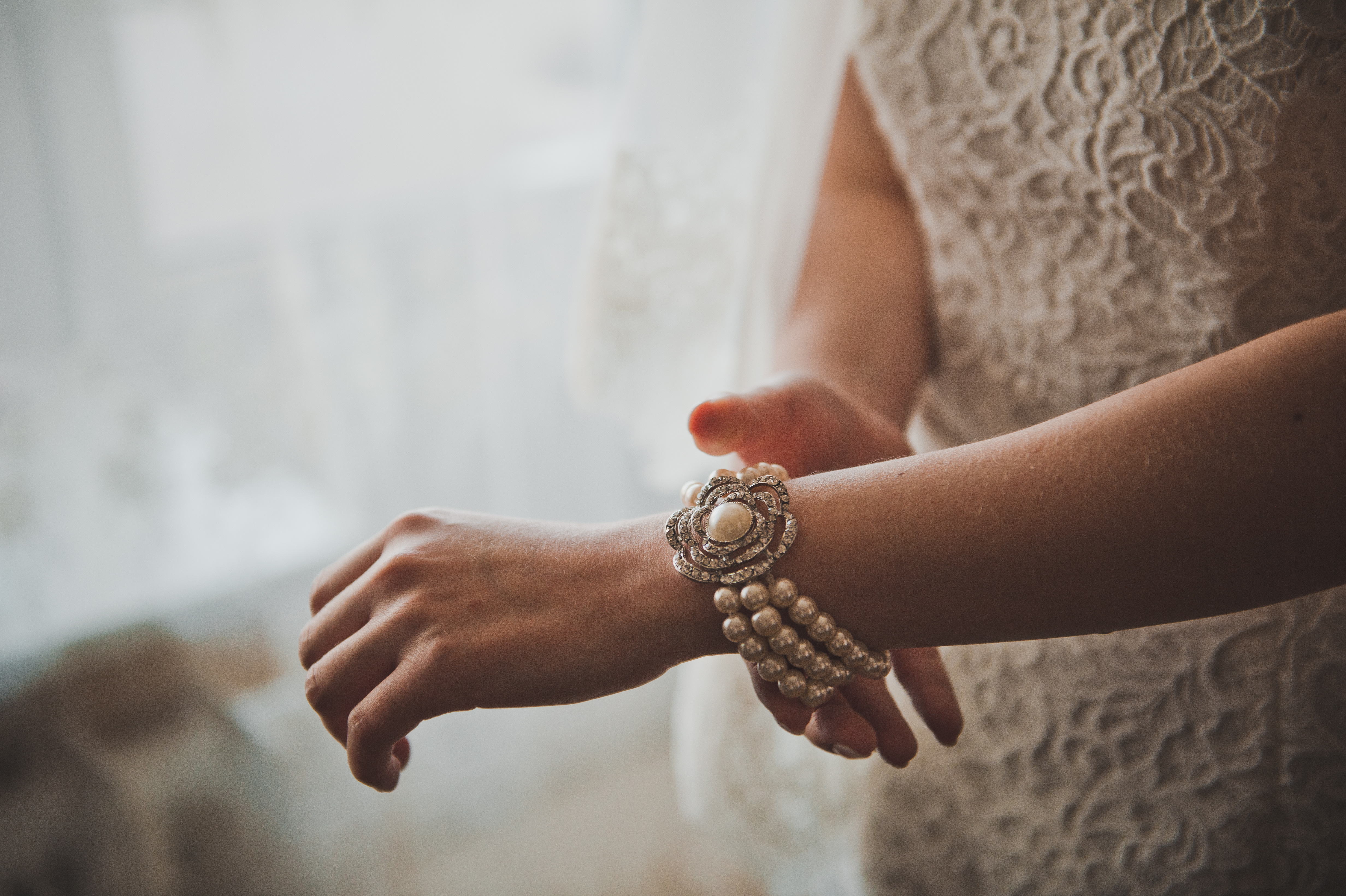 Matching
It's important to remember that you can't just choose jewelry on its own merits. It also has to match the rest of your ensemble. There ought to be one cohesive sense of style; for instance, you probably don't want chunky jewelry over a delicate lace dress. This also means that the jewelry and settings should match the color of your dress. White gowns go best with silver jewelry, while ivory and champagne gowns go with gold jewelry. If you have less traditional gown colors, you may have to try a few combinations to see what works best.
General Style
Most people also find that the overall effect is best if they limit the amount of jewelry that they have on. Too much jewelry could draw attention away from the dress or worse, from the bride. When you look for bridal wedding jewelry in Mankato, MN, it can be easy to get carried away. But, if you keep it minimal, you'll generally look better and spend less money.